The ArcticHubs Consortium, comprised of a group of international partners, is eagerly preparing for its upcoming General Assembly, scheduled to take place in Alagna Valsesia, Italy, in September 2023.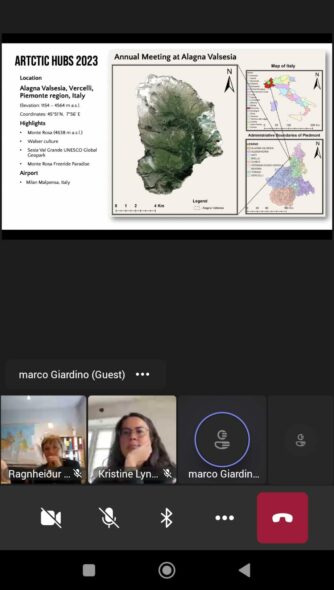 The host of this significant event will be the University of Turin, one of the prominent members of the project Consortium.
This gathering marks an important milestone for the Consortium as it brings together partner organisations and hub leaders in one of the learning case study area – Alagna Valsesia.
Alagna Valsesia, along with the Germanasca Valley, are two of the learning cases included within the ArcticHubs project. These regions have been selected to showcase and study sustainable practices in the Arctic. Both areas possess unique characteristics and face specific challenges related to environmental and cultural heritage preservation, and economic growth.
The area, situated in the Upper Valsesia in the Piedmont region of Italy, region of the Northwest Alps, serves as access point to the North face of Monte Rosa. The town has preserved its Alemanic language, culture, and architecture. While the permanent resident population is around 600 inhabitants, the winter season attracts over 5,000 tourists per day.
Alagna Valsesia is internationally renowned as the freeride ski capital of the Alps, but the new developments in the tourism industry are currently under regional and local debate due to environmental concerns.
These include potential interactions with the Sesia Val Grande UNESCO Global Geopark and Alta Valsesia Regional Park, the effects of climate change on the mountain environment and ski resorts, and the energy consumption and waste production associated with increasing tourism infrastructure.
The upcoming General Assembly in Alagna Valsesia will provide a valuable opportunity for partners to delve into the two Italian learning cases, exchange knowledge and possible solutions to address specific challenges faced by these regions, that could be taken as example/inspire also Arctic region.
Alagna Valsesia also offers a picturesque setting for the General Assembly.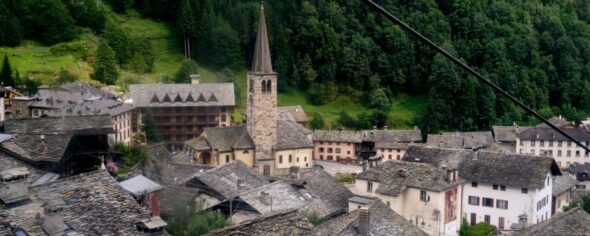 Nestled in the heart of the Italian Alps, the town provides a unique backdrop that aligns with the project's focus on environmental and socio-cultural resilience and the importance of preserving fragile ecosystems. The serene surroundings also create an atmosphere conducive to fruitful discussions and networking among the participants.
By leveraging the expertise and collaborative efforts of the ArcticHubs Consortium, the project aims to pave the way for sustainable development in the Arctic and ensure the resilience of its unique ecosystems and cultural heritage.
Our host, the University of Turin, already shared with project partners a draft of progamme for next September. The event holds the promise of inspiring new ideas, fostering collaboration, and charting a path towards a sustainable future for Arctic communities.