ArcticHubs annual meeting , 21-24 September 2022 – Magma UNESCO Global Geopark
One of the most ambitious features of the ArcticHubs project has been to draw together research across the diverse, but often interwoven livelihood sectors that are transforming lives and communities throughout the European Arctic. In order to achieve this aim, the project is having to balance inputs from an array of natural and social science disciplines. In turn, the researchers are utilising and adapting a variety of different research tools, then acting out a sort of relay race to hand data and results for analysis through one tool to the next.
To ensure that delicate relay race doesn't drop the baton, ArcticHubs has increasingly shared and met up across online, face-to-face and blended meeting platforms. Then once a year all these approaches come together for our annual…I was going to call it just a 'meeting', but it is actually much more significant than a simple meeting. The latest iteration in 2022 was hosted at Egersund, Norway which is the administrative hub for the project partner Magma UNESCO global geopark.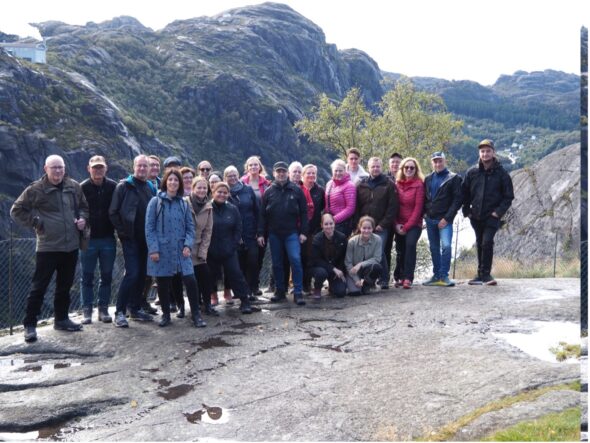 During the first two days of intensive discussions and exchanges, partners from around the project consortium shared updates and experiences stemming from the past year of research. After a plenary progress update, sessions were divided up around the project work packages and thematic hub meetings covering our trans-sectoral work (Mining, Forestry, Tourism, Fish farming, Indigenous).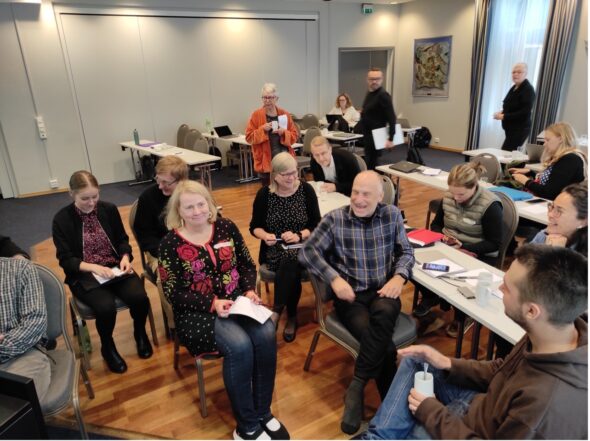 A further advantage of coming together in person, is the continuation of ideas and exchanges during coffee and meal breaks. In fact, ArcticHubs takes its 'fika' time very seriously!! On this occasion many useful sharings took place alongside coffee and local cakes that allowed for a Norwegian interpretation of this Swedish tradition 😉
Another connection that ArcticHubs eagerly embraces, is its collaboration within the suite of EU Horizon funded polar projects. Facilitating the synergies and ties across those projects is another EU supported initiative called Polar Cluster. To assist in building the understanding with ArcticHubs, we invited Pjotr Elshout from the Polar Cluster coordination team to attend our Egersund event. In addition to informing our project further about ongoing Polar Cluster initiatives, Pjotr participated in our break-out sessions. Then for the next two days, he joined us to get a hands-on experience of the mining, aquaculture, tourism convergences that occur around the Magma geopark hub.
Mining for solutions in an Arctic hub
Our Hubs or nodes hosting either a combination of economic activities, or one main industry or means of livelihood, are where our research activities are focused. Hence, we always seize the opportunity during the annual meetings to step out in to the field and build up a further comparative snapshot to broaden our understanding of how each Arctic hub and associated sectors operate locally.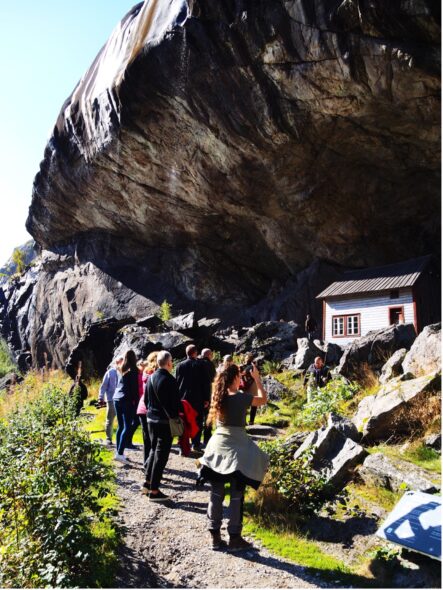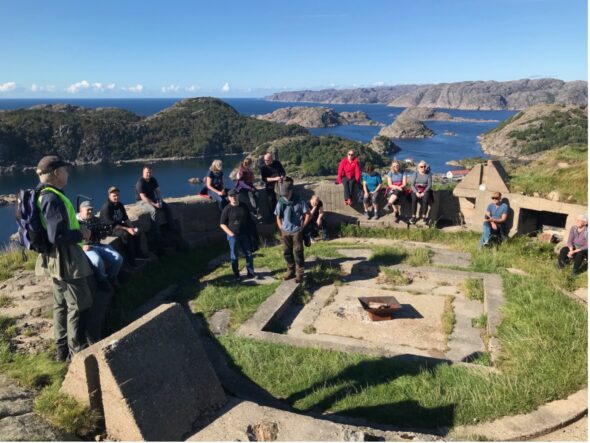 In the case of Magma geopark we packed in a busy itinerary observing the mining and quarrying, fish farming and tourism centres of activity, both onshore and offshore. As the project is embracing a co-design approach to research through the development and adaptation of interactive tools, we also took time to meet and discuss with a number of local stakeholders who have been collaborating with Magma geopark. In this way we got to hear from a range of voices and perspectives, including business managers, educational centres, tour guides and museum curators.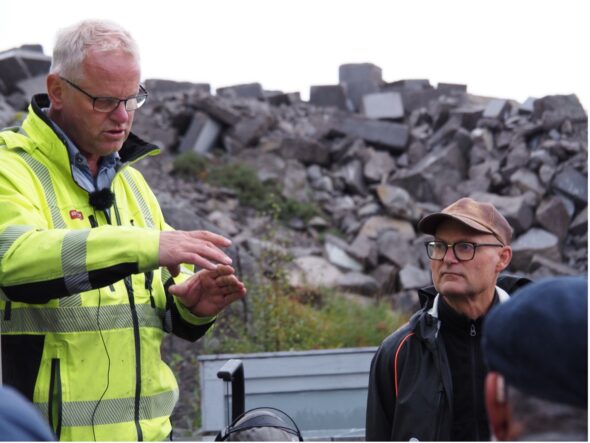 By the end of this Egersund extravaganza (we did mention it was much more than a meeting!), ArcticHubs project was further injected with enthusiasm, and the capacity to research a holistic picture of livelihoods and land/sea uses as they adapt in the changing Arctic region.
by Jonthan Karkut